So psyched about this new project I have for you guys.
I've completed my first tutorial video ever!
In this video I'm going to show you over 10 different ways to style your bow tie with basic outer wear pieces.
For the non-YouTubers and blog lovers out there,
I've also broken down the tutorial here,
for your reading pleasure.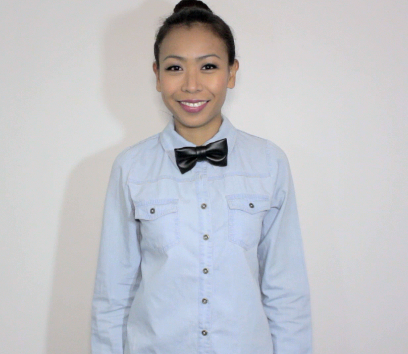 1. Classic Bow Tie Look.
Take any basic button down blouse,
button it all the way to the top
and wear it with your favorite bow tie.
This will also be our basic canvas for this tutorial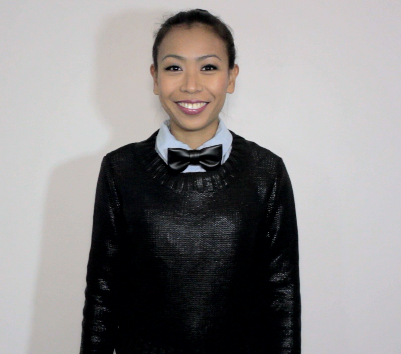 All I did here is put a sweater over our basic canvas
and now I have a totally different look.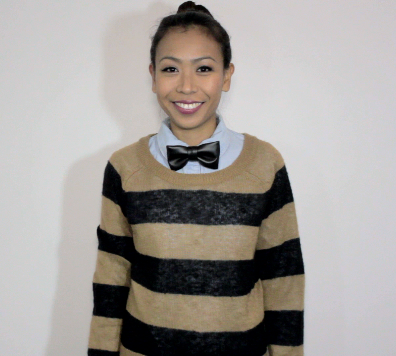 3. Don't be afraid to mix it up and even accessorize!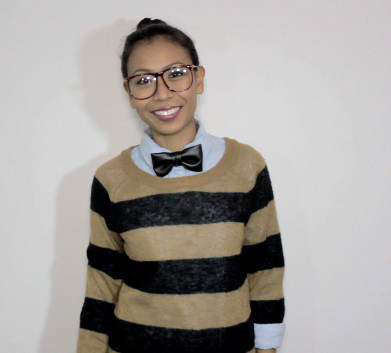 I like to be a little nerdy sometimes, so when I rock this look
I always wear my oversized clear glasses.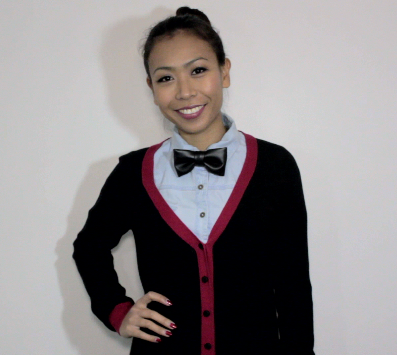 4. The Cardigan Look.
Also a good option for the nerdy look is to wear a cardigan
over our basic canvas.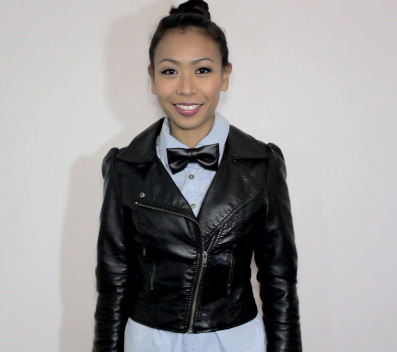 5. The Leather Jacket Look.
For an edgier look, wear a leather jacket. The leather jacket
gives an instant edge and a fun vibe to this outfit.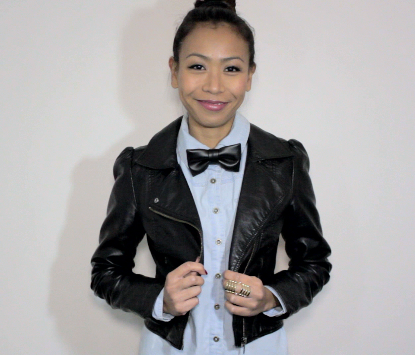 6. The Classic Trench Coat Look.
If you like the classic and clean look, wear a trench coat.
I like to button up my trench and tie the waist belt to give my body a little more shape.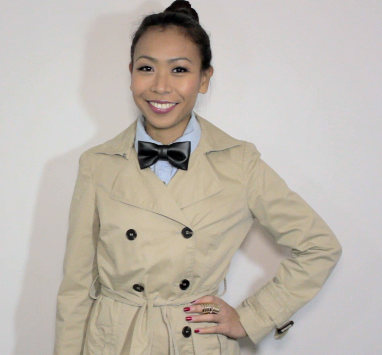 This outfit is perfect for fall or winter season.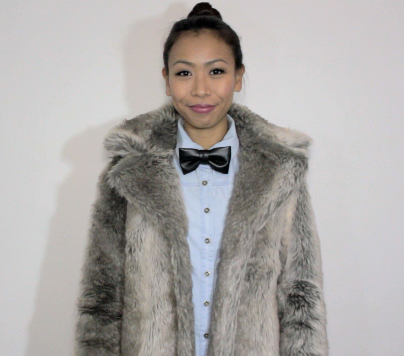 7. Faux Fur Coat Look.
Also perfect for winter is rocking your bow tie
with a fab faux fur coat.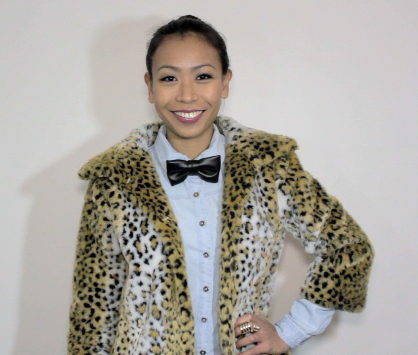 8. Leopard Print Look.
For the animal print lovers out there, bow ties looks so cute with leopard print coats and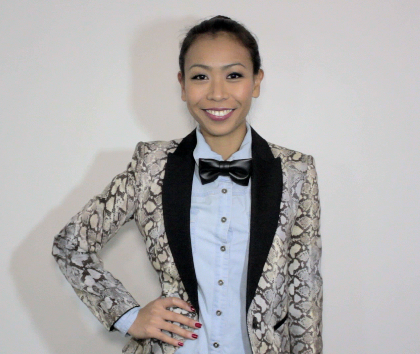 9. Snake Print Look.
Even snake print blazers!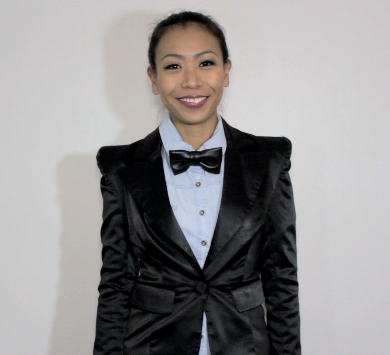 10. The Tuxedo Jacket Look.
And of course you can never go wrong with
wearing a classic Tuxedo jacket with your bow tie.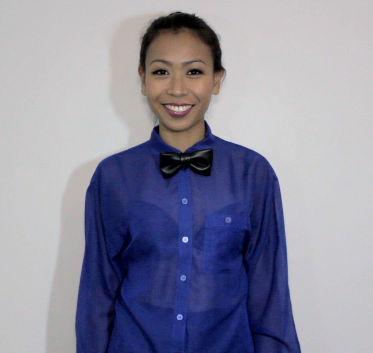 These are just a few different ways to style your bow tie with basic outer wear pieces. There's still so many ways to style your bow tie by wearing different colored blouses.
Or wear it with different patterns like stripes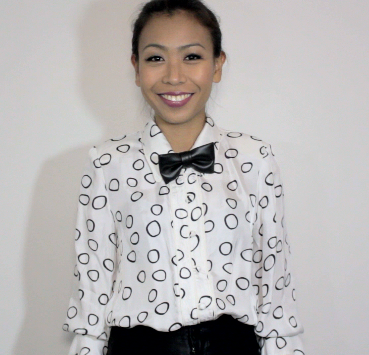 Polka dots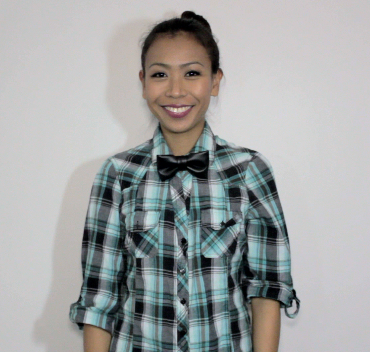 Plaid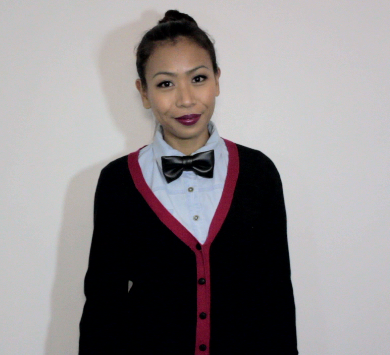 Or for a more feminine and sexy look,
spice up your make up by wearing red lipstick.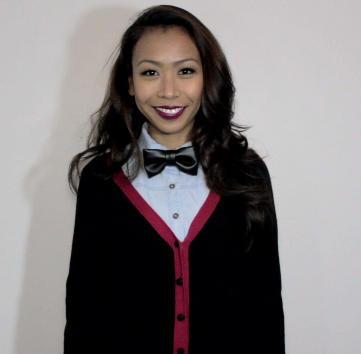 And letting your hair down =)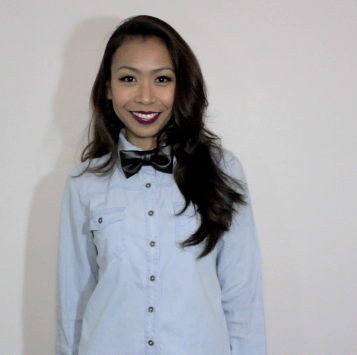 Stay tuned for another short tutorial about how to use your bow tie as a hair accessory.
I hope you like this tutorial =)
Stay fab!
bow tie available at :
www.jillpineda.com
xoxo
Jill