I was so excited to re-connect once more with Melissa of

Melie Bianco

and her lovely crew as they held the launch of their Fall/Winter 2011 line last Saturday,
September 17,2011.
As soon as I walked in the door, the energy was FABULOUS.
I mean like yummy colorful desserts, chilled champagne, good music, a free nail make over treatment, warm, friendly and fashionable people and lots of amazing purses-kind of a FABULOUS!
I was actually a little confused on what to do first when I walked in. You know when you get excited and you don't know what to do with yourself? Yah...Like if I was tweeting my thoughts at that moment, they would be like this
Tweet

:

"Wow look at all these gorgeous bags!"
Tweet:
"A glass of chilled champagne sounds so good right now,I'm gonna grab a glass"
Tweet

:

"Wait! Ooohh that cream puff looks so yummy!"
Tweet:
"Hold on a minute..I want to look at the purses"
Tweet:
Oh there's Melissa, I want to say hi. Awww she's so cute!
And then there she is, in the midst of my confusion the lady of the hour came up to say hi. I asked what inspired her collection for Fall/Winter 2011 and found out that she was inspired by vintage looks and two toned bags (which I both absolutely adore)
I mean.. See for yourself =)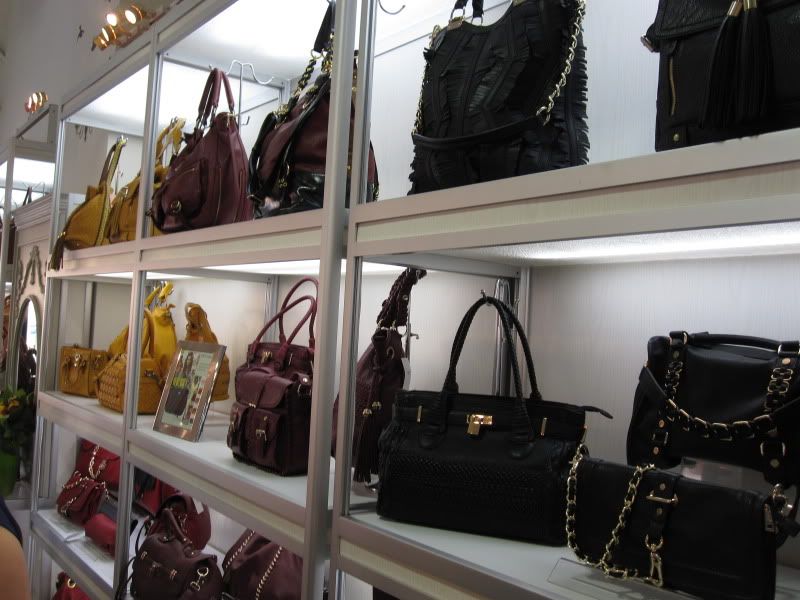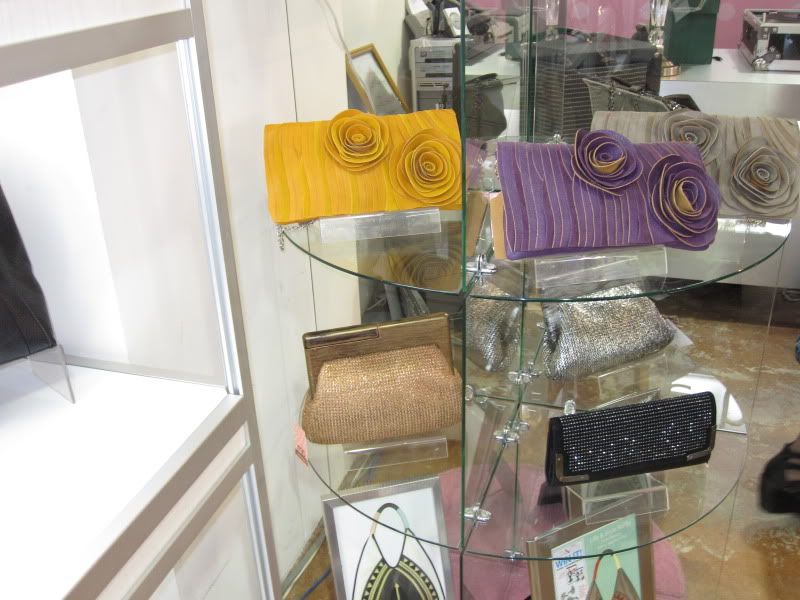 Melissa and my friend Bryne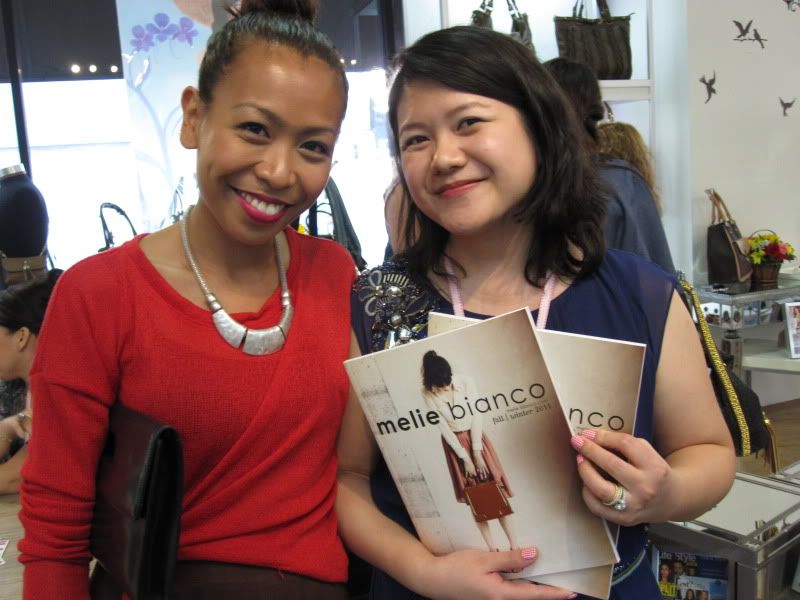 Also lovely to run into my friend

Chanelle

again of

thepenelopetimes.com

and to finally meet Ariana of La Catrina Blog in person.
I'm thinking we should all make it a tradition to get together whenever Melie Bianco launches her new line every season yah? YAH! See you soon!
For more information about Melie Bianco visit her website at: www.meliebianco.com
XOXO,
Jill