I'm thrilled that 70's fashion is back in style! It's one of my favorite eras of fashion.
The era of bright colors, crazy prints, disco dancing and of course sky high platforms!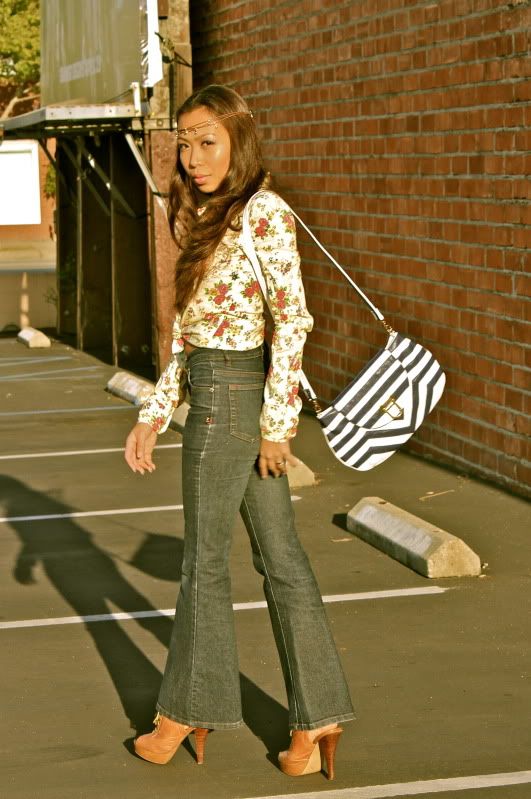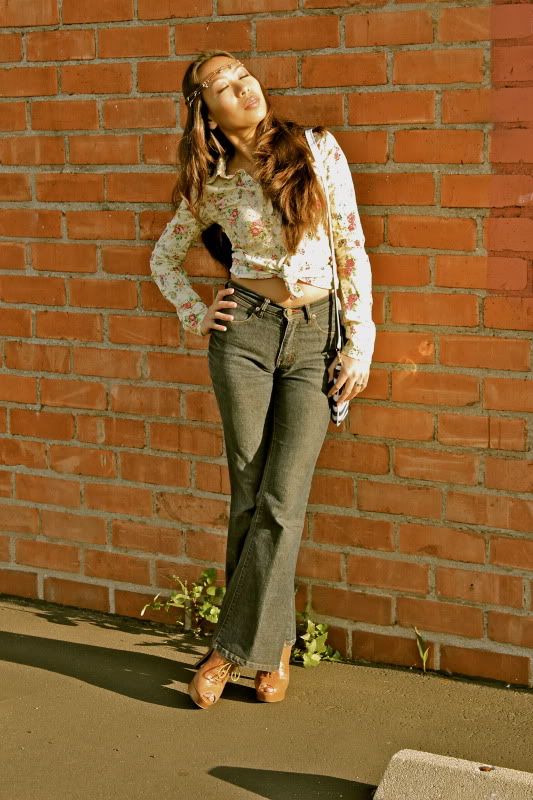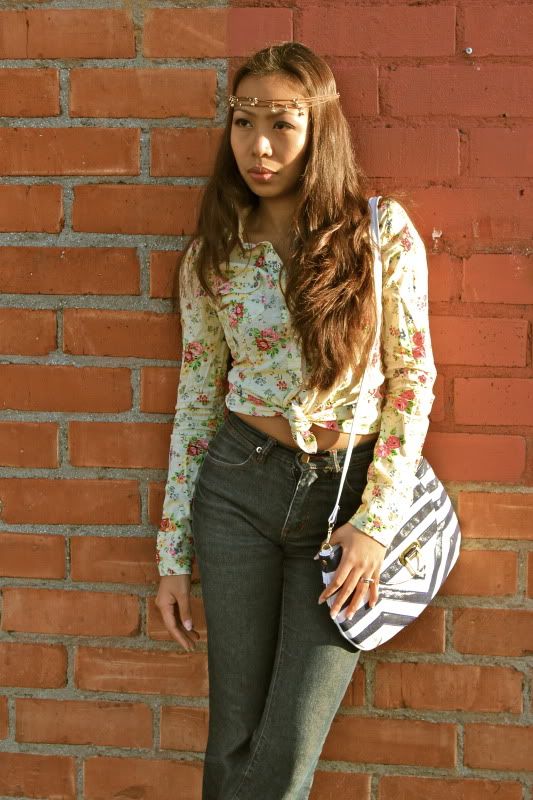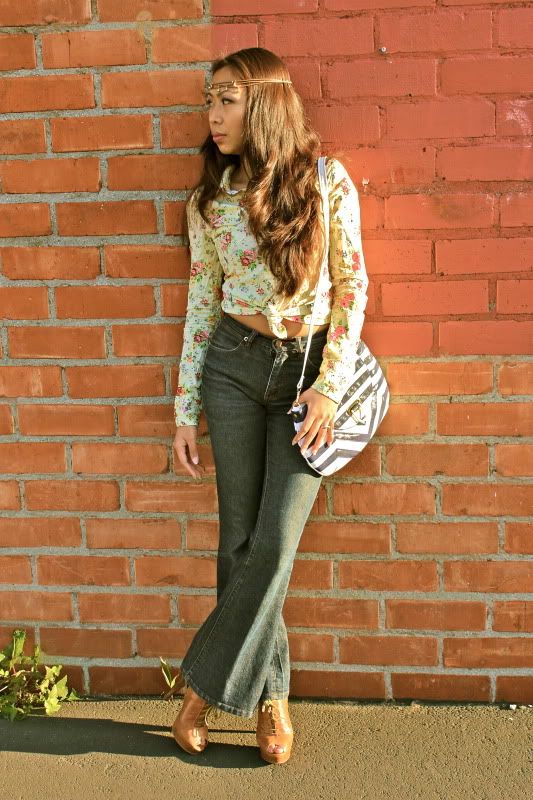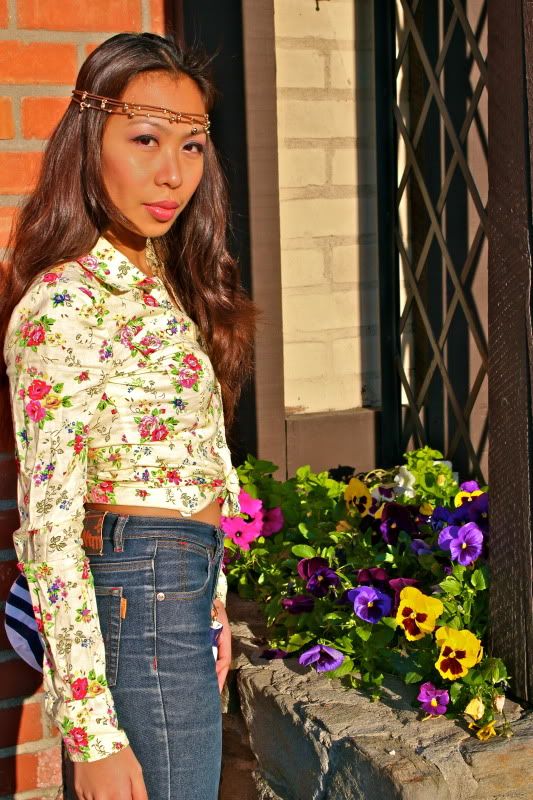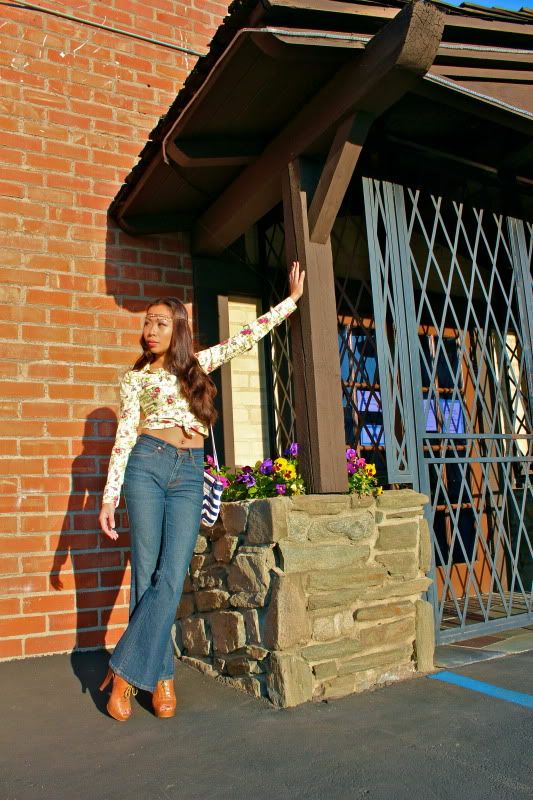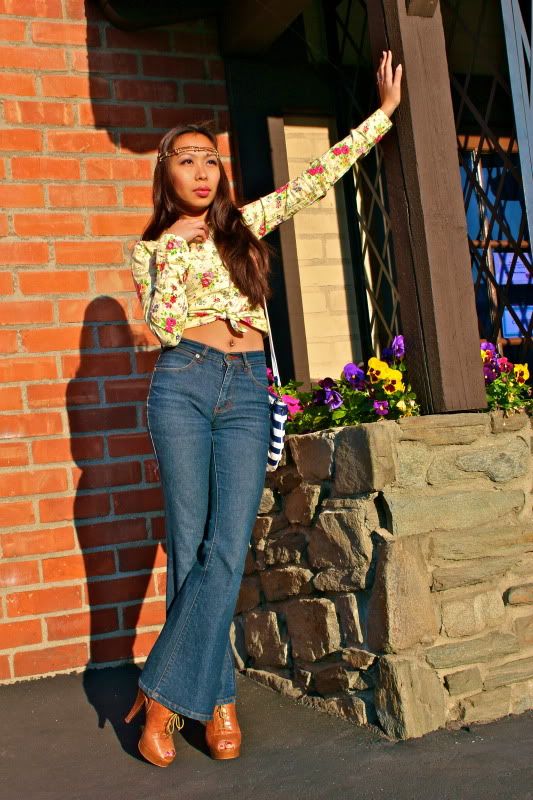 Here I'm wearing a floral print button down shirt from Walmart
(they actually have good stuff!) and my old flared pants.
I've had these pants since College! Oh I'm so glad I kept them.
I was going to donate them this year, but something told me not too. Good call hehehe!=)
The head piece is actually a necklace from H&M. I don't like how my hair tends to puff up around the sides when I try to wear those turbans made out of lycra or stretchy material. I wanted to wear something that's just gonna sit on my forehead without any hair drama so the necklace is perfect!
The bag is from my friend, MELIE BIANCO
You guys should check out her website. LOVE her bags!
And lastly the shoes are from BCBG, they seem to go with everything and
they're very comfortable.
I hope you like this post! It will be the first of my seventies fashion series,
so be sure to keep checking back on my blog for the next ones =)
xoxo,
Jill
Headpiece/Necklace : H&M
Top : Walmart
Jeans : Vintage
Bag : Melie Bianco
Shoes : BCBG