Share
Do you remember going through puberty ( not that I look like I'm passed it ) when it felt like a weird phase of identity crisis? It was a stage of a whole lot of awkwardness for me actually. I tried a few different looks that weren't necessarily flattering but of course I thought I was so cool at that time haha! Looking back I just find it hilarious! But that's ok because I know everyone has gone through that phase. Everyone has that one picture back in the day that make you go "eeewwww what was I thinking?"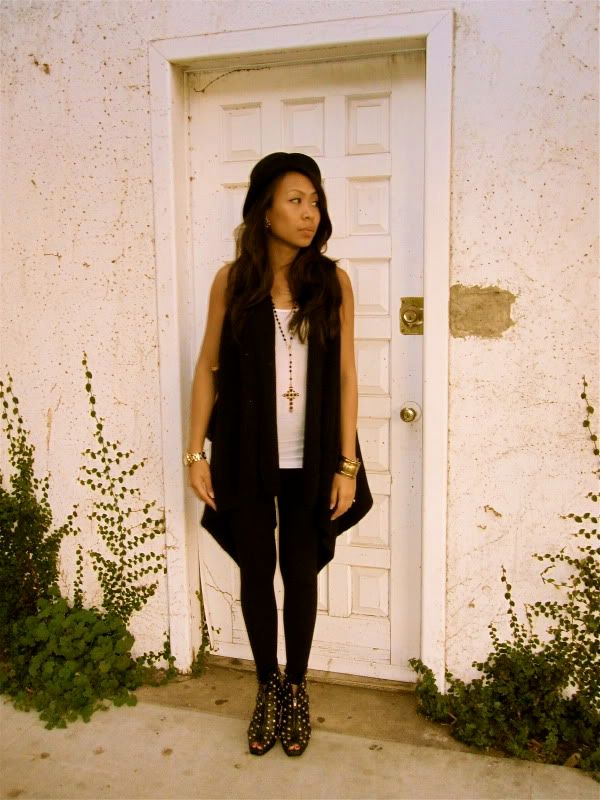 So! Here's a tribute to those awkward puberty days and outfits. Cheers to the outfits that switched swiftly but strangely from goth, to preppy, to alternative, to hip hop, to just plain WEIRD.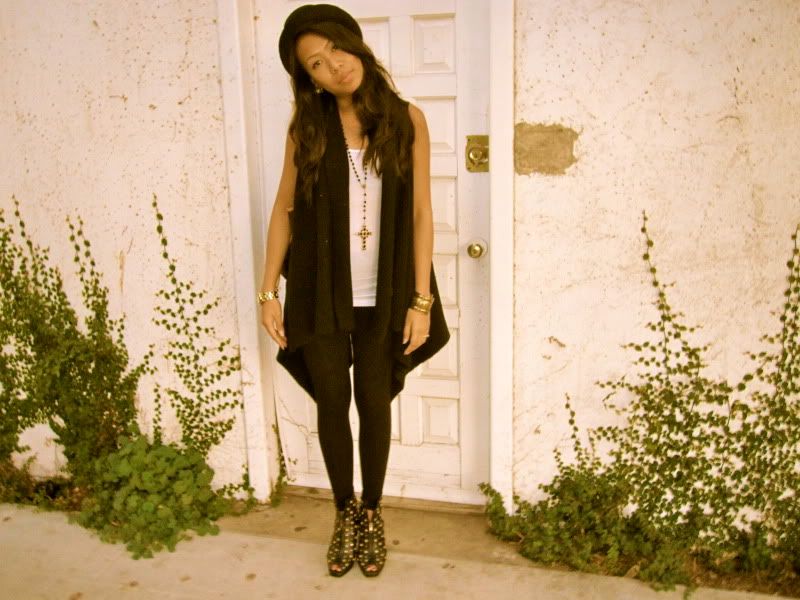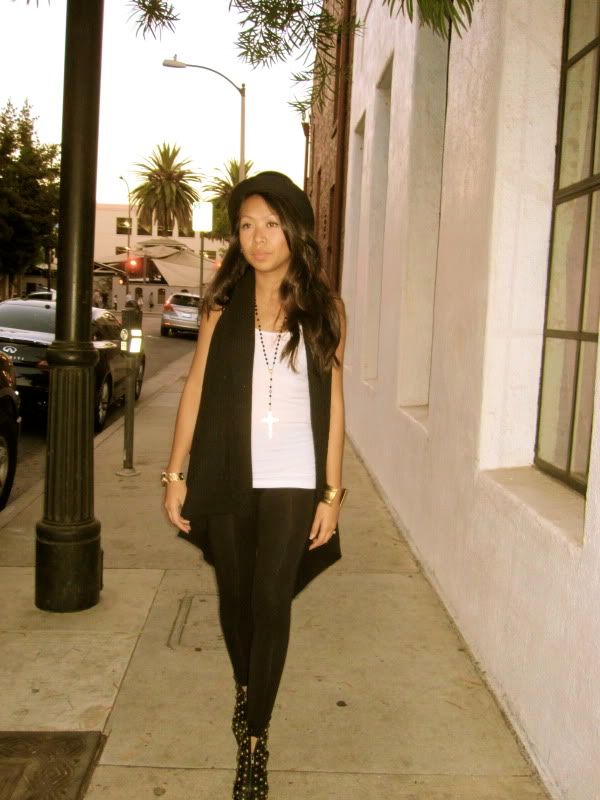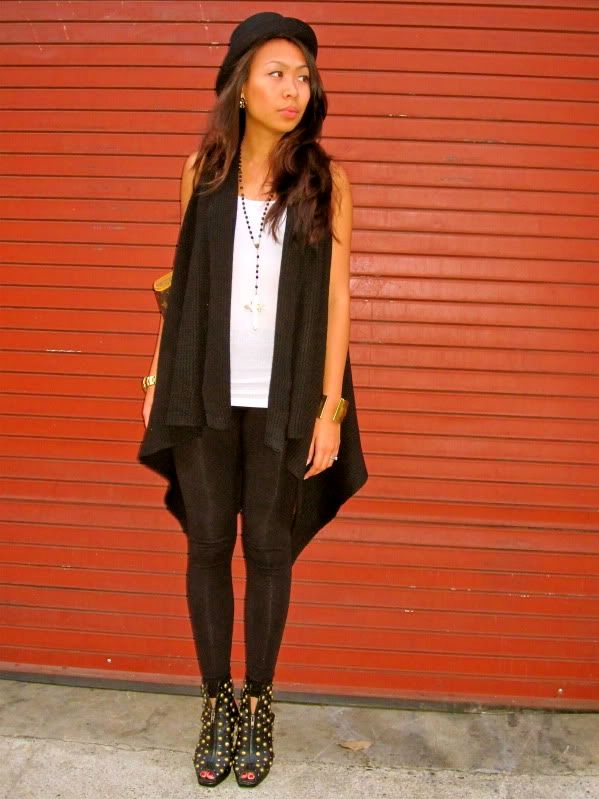 Hey I'm only human, I'm allowed to make a fool out of myself . In fact, it's quite liberating! You should try it some time. That's it for now!
XoXo!
Fedora Hat : Forever 21
Knit vest : H & M
Tank : H & M
Leggings : Calvin Klein
Boots : Downtown LA