Share
It was sunny, windy and cold in Santa Monica beach last Sunday (as I've mentioned so many times in my previous posts, the weather in LA has been so weird lately). I didn't really want to stay but I had a HUGE craving for a crunchy golden brown funnel cake drizzled with powdered sugar and topped with fresh strawberries *yuuuuummmmm* I should've taken a picture but I was too busy enjoying my funnel cake hehe!
Something random : You know that song that goes "all I want to do is have some fun blah blah blah…Until the sun comes up on Santa Monica blvd"? I think it's by Sheryl Crow but I forgot the title *lol* so feel free to help me out here. Anyway that song kept playing in my head when I was there. (Told you it's random)
HAPPY MEMORIAL DAY WEEKEND!!!!!!!!!!!!!!!!!!
Let's hit the beach! =)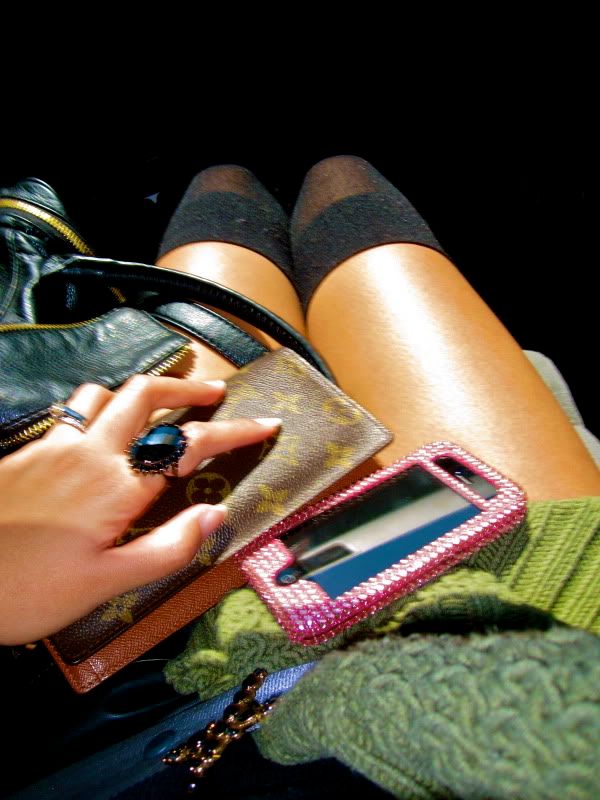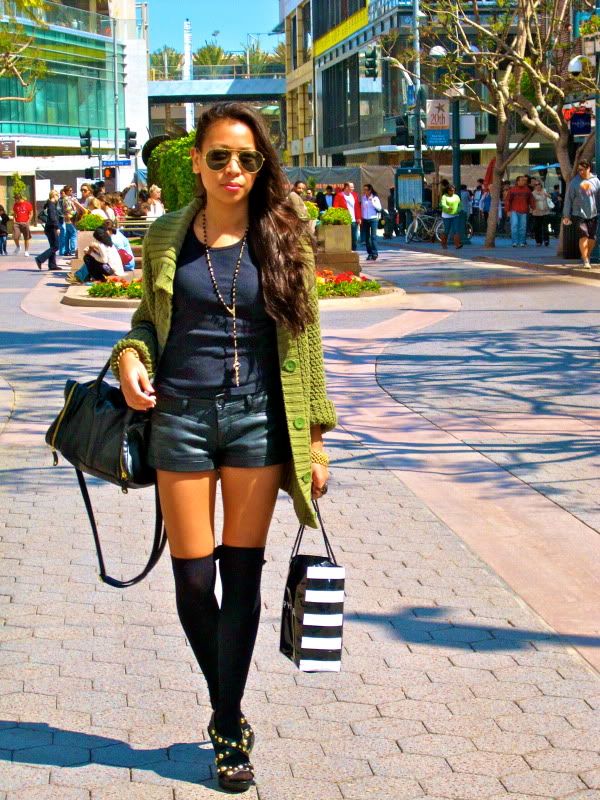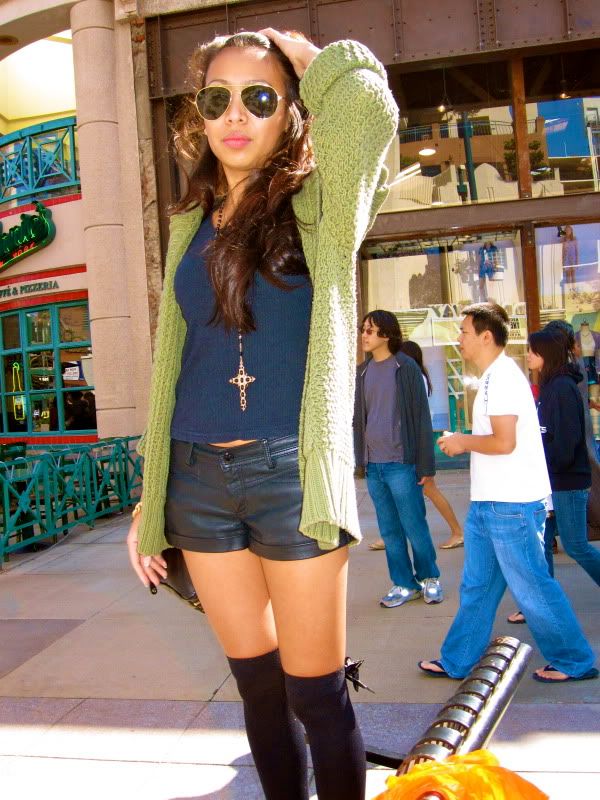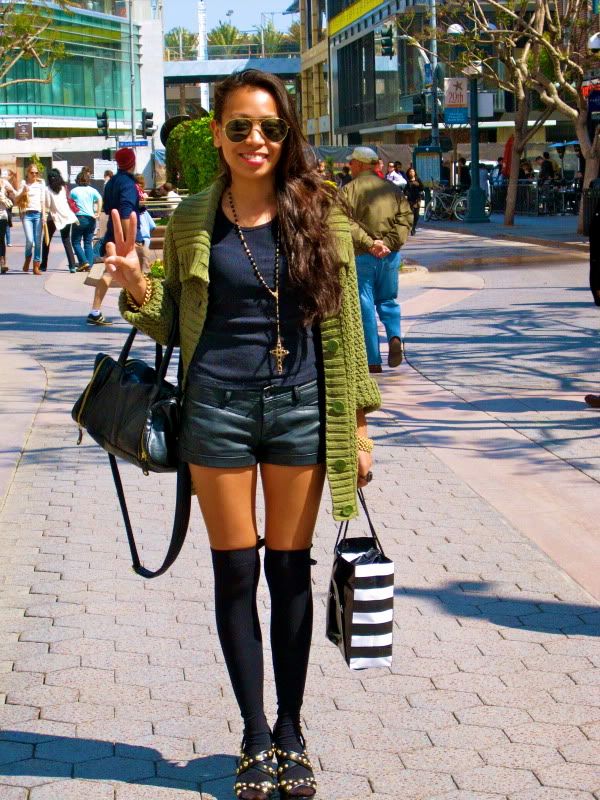 ~Jillie doing the Asian pose~
Sweater : Vintage
Jewelry : Vintage hand me down from Mom
Leather Shorts: Forever 21
Knee highs: Hot Topic
Purse : H & M